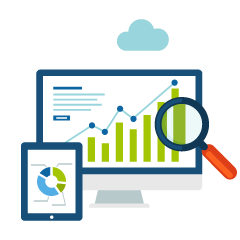 We are a dynamic team of digital media and marketing specialist led by the talented and innovative TS Web Smartz. We have over X years of combined experience in high performance digital marketing. We are known for our zeal, creativity, and professionalism.

We are firmly committed to the best interests of our customers and do not compromisein providing high-quality service in a prompt and efficient manner. We believe that 'Customer is the King'.
We are the best team to look after your digital marketing needs since:
We are creative
We come up with new and innovative ideas to find solutions to your marketing issues, without being bogged down by stereotyped ideas or solutions. We analyze your specific needs and come up with very specific and workable solutions.
We are very receptive
We value your concerns and feedback and set out to find the most practical and sound solutions. We are always willing to modify and adapt our approach to meet your changing's needs and perceptions.
We are highly professional
Every member of our team is hand-picked for his commendable experience and expertise in the field. Each member is deeply committed to perform at his best at all times.
We enjoy our work
We are deeply committed to give our best and meet challenges with confidence. We have clear perceptions about our role and have the zeal and dedication to help your company grow and perform well.
High –quality Professional services
Performance updates at regular intervals
Commendable customer service
Cost-effective digital solutions
All round customer satisfaction
Testimonials from Our Clients
"T S Web Smartz's team is dedicated and hard working, we had to postpone the project for the future. Hope to work again." "T S Web Smartz is a fantastic SEO specialist team. Not only is the master of his craft, but they also has excellent communication skills. Weekly reports are also very detailed and informative. Will hire again!" "Very good work. We are greatful for what they have done for us and if needed we will definately work with them again in the future."
"I've had a nice experience working with T S Web Smartz. His work respected the guidelines"
"T S Web Smartz jumped in to handle an SEO emergency for me. He got everything up and running within a couple hours and I'm thankful for that" "Thank you T S Web Smartz, great job on our SEO. We are very pleased with the service and work. We hope we continue to rise up the Google rankings in the next few months! Highly recommended!"
"I had a good experience with T S Web Smartz, he was able to assist me with a tight deadline and saved me loads of time. I appreciate it."
"Great work and he did it for a long time. Very consistent. Thank you very much!"
"T S Web Smartz Has deep knowledge on SEO and I like the way he has mastered hew own approach how to optimize the pages. Thank you my friend we will continue working on my other projects" "Very happy with T S Web Smartz. He helped me get great results for SEO. I will look forward to working with him again"