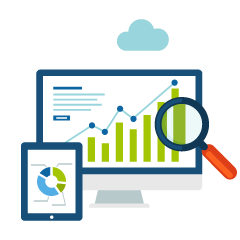 Get in Touch
We look forward to serving you. You can get in touch with us in a number of convenient ways. You can call us up 24/7, send an e-mail or connect with us through the social media pages like Facebook and Twitter.

As a customer, partner or prospective customer, if you have any comment, question or a complaint about our services you are free to let us know. We assure you that we take all such comments with utmost seriousness, respond promptly and initiate corrective action where required. We value your feedback.


Our Assurance
We would safeguard your privacy and keep all personal information we gather, safe from access by others. We welcome positive as well as negative feedback about our services and make every effort to sort out issues promptly and satisfactorily.

We are quiet customer friendly and willing to listen to you. We promise to respond to all queries at the earliest. You can also visit the FAQ page and services page to get detailed information about various dimensions of our service initiatives.


We would be happy to answer your queries. Please go ahead and let us know.