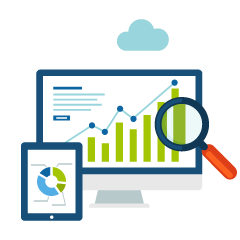 The online reputation of your business thus assumes great significance and you can enhance it with some professional support. This is where we step in. Our reputation management experts can help to bury the negative reviews and results and highlight the positive reviews that project your company in a healthy way.
Buying of goods and services online has become the trend across the world. Potential customers are often guided by the reviews provided by past customers on websites or in the social media. They may give more value to these reviews than your own decryption of the products. While a good company is sure to gather a lot of positive reviews, there are always a few dissatisfied customers who might post negative or damaging comments. These can adversely affect the reputation of your company. In fact, the reputation of a company can spell its success in the competitive business world.
Our online reputation management (ORM) team serve as your reliable online PR support. We check out all responses for and against your brand. We pick what is beneficial for your company to create the right impact among potential clients. We will ensure that adverse online review, if any, will not damage your business reputation.
Our areas of action include:
Suppression/Removal
Even a well running and growing business is not totally free from sudden and unexpected set back. One way this can happen is when even a handful of disgruntled or biased visitors or clients set out to damage the company's reputation. Such negative publicity can have quick and damaging impact, in today's age of fast dissemination of information. If this even happens to your company we come to your immediate assistance. Our ORM team swings into action to control the damage by a process of suppressing the negative search results.
We know that, generally, visitors to sites take a look at only the first two or three pages of search engine results. What we do is to bury the links to the negative comments or reviews beyond these pages. This practically eliminated the possibility of someone getting to read these comments. It amounts to practically removing the unwanted material out of sight.
Protection
Our online reputation management (ORM) goes even further in supporting you. No company wants to run the risk of a sudden or unexpected attack on its business reputation. Our protection service acts proactively to prevent potential threats and thus protect your online reputation against such attacks.